Apple offers more than 2 million apps on its App Store, and you can access all of them with your iPhone. However, still, for some users, the Apple App Store is not enough. Such people always ask if there is a way to use third-party apps or tools on their iPhones, and the answer is Yes! You can jailbreak your iPhone. If you're searching the same, here we will guide you on how to jailbreak your iPhone without any worries. It also will include all the related information like benefits, risks and other things you should know before jailbreaking.
Let's get started!
What Is Jailbreaking?
Jailbreaking is removing restrictions imposed by Apple on iOS devices like iPhones, iPads and MacBooks. It is used to access the root of the device's operating system and install unauthorized software, customizations or modifications. Basically, like android devices, you can download any third-party moded apps or games on your iOS device with the help of jailbreaking.
Although Apple is very strict with its policies, they don't allow any modification that can harm the user experience or security. But, if you still want to customize your iPhone as needed, jailbreaking is the way. So, along with the App Store apps, you can also use third-party apps, games and other tools on your iPhone with jailbreaking.
Types Of Jailbreaking
There are four main types of jailbreaking available:
Tethered

: In this type, the jailbreak has to be applied each time you restart your device. This can be done by connecting your device to a computer and running the jailbreak software. If you want to Jailbreak for temporary use and want to uninstall it quickly, then Tethered is the best option.
Semi-tethered Jailbreak

: In this process, your iPhone will boot without a patched kernel and start in a limited mode. You need to use Jailbreaking software to patch the kernel every time you restart your device.
Untethered Jailbreak

: This is the most popular jailbreak type. In this process, your iPhone will boot and run with a patched kernel every time you start it, even without a computer. This is the best option if you plan to completely customize your iPhone and use it for a long time.
Semi-untethered Jailbreak

: It is almost similar to the untethered jailbreak. The only difference is that if you reboot the device, then you will have to rerun the jailbreak software. For testing and temporary use, this type of jailbreaking is the best.
How To Jailbreak Your iPhone?
Now that you know the different types of jailbreaking, it's time to learn how to do it.
Here is a step-by-step guide to jailbreaking your iPhone with all the safety precautions:
1. Check Your iPhone Version
The first step is to check your iOS version. Depending on your iPhone model and iOS version, you can choose the right tool to jailbreak. Also, in most of the latest iOS versions, jailbreaking is impossible with this method (Scroll down for the newest jailbreaking guide). So before you start the process, ensure your iPhone model and OS version support jailbreaking. If you use iPhone X or older models and iOS 14 or older versions iPhone, you can easily jailbreak your phone with the below method. To check your iPhone version, go to Settings > General > About and scan your iPhone model and iOS version.
2. Back Up Your iPhone
Before jailbreaking, creating a backup of your device is always important. As the jailbreaking process can fail or cause some data loss, it is always better to create a backup of all your data. You can choose iCloud or iTunes as the backup tool and save all your data on a secure cloud. To take a backup on iCloud, go to Settings > iCloud and click on Backup. Follow the instructions to complete the process.
3. Learn About checkra1n
Checkra1n is a jailbreaking tool that works on all iOS devices from iPhone 4s to iPhone X. It's not available for the latest versions from iOS 14 or iPhone 11, but it supports the older versions.
4. Download checkra1n On Your Mac
Now, you need to download the Checkra1n jailbreaking tool on your Mac. It supports only Mac and Linux, so if you don't have a Mac device, you must use one of your friends.
Go to

checkra.in

the website and follow the instructions to download.

You've to drag the downloaded checkra1n app into your Applications folder.

5. Open The checkra1n App
Now open the checkra1n app and select your iPhone device. Here most people make a mistake by double-clicking the app. You must make sure you open the app with a right click and select open. If you see verify developer warning, click open anyway.
6. Disable Face ID Or Touch ID
Before you start the jailbreaking process, Make sure to disable your face id or touch id. It will prevent any interruption from your face id or touch id.
Go to settings > face ID or Touch ID and turn it off.
You must disable these options if you're jailbreaking iPhone 8 or iPhone X.
7. Connect Your iPhone With Mac
Now connect your iPhone to your Mac via the USB cable. This is easy; plug your device into your Mac's USB port.
8. Open iPhone
Now open your connected iPhone, and you'll see a prompt asking you to trust your Mac. Tap on "trust" and type your iPhone passcode when asked.
9. Focus on your Mac Now
After connecting your iPhone with your Mac, focus on your Mac, and you'll see the home page of checkra1n.
Here the Checkra1n will automatically recognize your connected device and display it on the home page, whether it's connected or not.
10. Click On the Start Button
Once connected, click on the start button to start the jailbreaking process.
11. Put Your iPhone In DFU Mode
Putting your iPhone in DFU (Device Firmware Update) mode. Hold the side and press the volume down button for at least 10 seconds to do this. Make sure your iPhone is connected to your Mac when doing this.
You'll see a black screen and the Apple logo, showing your iPhone is in DFU mode.
Now again, press the volume down button for 5 seconds.
12. Make sure Chakra1n Detect Your iPhone
After doing this, return to your Mac and check whether Chakra1n detects your iPhone. If it's seen, the Jailbreaking process will start automatically.
13. Wait Till The Process Completes
This may take some time, as the jailbreaking process can take some time, depending on your device. So please wait until the process completes; you'll see a loader app on your iPhone once it's done.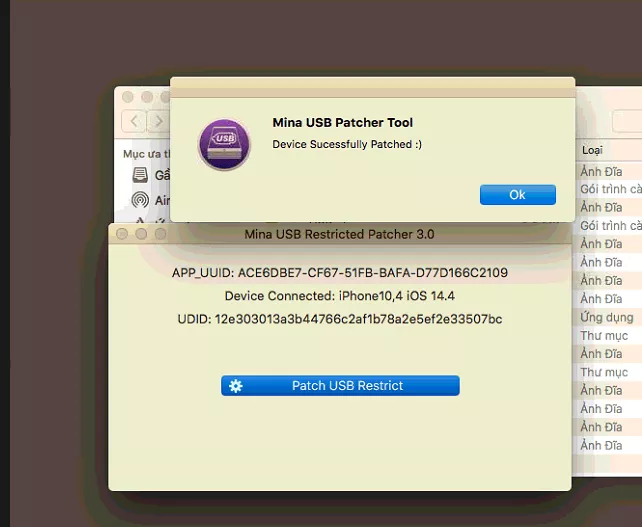 14. Open The Loader App, And You're Done
Now open the loader app and install Cydia, a package manager. Now you can easily install any third-party apps from Cydia, which is impossible on normal iOS devices.
Finally, you've successfully jailbroken your iPhone! Enjoy the freedom of customizing your iPhone.
Guide To Jailbreak Newer iPhone
If you want to jailbreak newer iPhone models like the 11 and 12 series, you can still do it with different tools.
Here is a step-by-step guide to jailbreaking the newer iPhone models:
1. Understand Unc0ver
The uncover tool is the most commonly used jailbreaking tool for newer iPhones. This tool is used on any operating system, including IOS, Mac, Windows, and Linux.
You can easily download this tool for free from the official website of uncover.
2. Download the unc0ver tool
Once you understand the tool, download it on your device. You can use windows or Mac to jailbreak your iPhone. According to your preference, you can download the tool from the official site. It is available to download for both windows and Mac.
3. Install Fugu14 On your iPhone
Fugu14 is an open-source jailbreaking tool that can jailbreak your iPhone. Download the Fugu 14 from here.
Once it's downloaded, install it on your iPhone. This will help you to jailbreak your iPhone.
4. Connect Your iPhone to your computer
Now connect your iPhone to your computer with the help of a USB cable.
5. Download AltServer on your desktop
Now you need to download AltServer for your desktop. This is a server that will help you to communicate with your iPhone and jailbreak it. You can use AltServer on both Windows and Mac. Once you have downloaded the AltServer on your computer, look for the diamond share icon. Now click on it, and you'll see two options, Living room Apple TV or your device name. You've to click on your device name and be asked to enter your iPhone's passcode.
6. Verifying Your iPhone
Selecting your device name will ask you for Apple ID and password verification. Verify your password and install the AltServer application in your iPhone.
7. Make it Trusted
To make it trusted, go to the setting and the General section. Open the device manager, and you'll see AltServer or AltStore application there.
Make it trusted by clicking on the trust button.
8. Go to Uncover
Now open your iPhone Safari browser and search for uncover website. Here press the download button long and click on open in Altstore.
After that, you will be asked to enter your Apple ID and password. Enter the details and click on install.
9. Tap On Jailbreak
Now you're all set to jailbreak your iPhone. Click on the Jailbreak button and wait for the process to complete.
Once it's completed, you will see the Cydia app on your home screen.
10. Open Cydia App And You're Done
Now open the Cydia app to download third-party applications on your iPhone.
Benefits Of Jailbreaking Your iPhone
There are many benefits of jailbreaking your iPhone, but the most useful and popular use of jailbreaking is the ability to install third-party apps.
For security reasons, Apple doesn't allow third-party apps to be installed on its devices. But by jailbreaking your iPhone, you can install many useful and exciting apps unavailable on the App store.
Moreover, you'll also be able to customize your iPhone as per your preference. You can easily install any theme or icon style and customize your device for free.
Is It Legal To Jailbreak Your iPhone
Yes, it is legal to jailbreak your iPhone. Although earlier it was illegal to jailbreak your iPhone, the USA Copyright Office has now declared it legal in the Digital Millennium Copyright Act in 2015.
So you can be free from any legal worries while jailbreaking your iPhone. However, the if you do something unethical with your jailbroken device, it is still illegal, and you can be held responsible for it.
Do Jailbreak Your iPhone Will Void Your Warranty
It depends on how you jailbreak your iPhone. Suppose you jailbreak your iPhone but restore it to its original state before taking it for a service. Then, there won't be any risk of voiding your warranty as Apple won't know if your device was jailbroken. But, if you make any hardware changes in your device due to jailbreaking it then there are chances that your warranty may get void. So, avoiding making hardware changes while jailbreaking your iPhone is always best.
Is It Safe To Jailbreak Your iPhone
Yes, it is safe to jailbreak your iPhone if you follow the steps correctly. However, many risks are associated with jailbreaking your device, such as bricking or getting malware on your device.
To avoid any risk, it is essential to use the reliable tool above and keep a backup of all your essential data. So that even if your iPhone gets bricked for any reason, you can still restore your data by hard resetting your device.
Conclusion – Jailbreak iOS 14 Guide [iPhone]
Jailbreaking your iPhone can give you many valuable benefits, but it also comes with risks. Therefore, it is important to be aware of the pros and cons of jailbreaking your device before taking any action. Once you understand all the risks, it is safe to jailbreak your iPhone. Follow the steps mentioned above on how to jailbreak your iPhone, and you can safely jailbreak your iPhone without any legal or security issues. Enjoy the freedom of installing third-party apps on your iPhone. Thanks for reading. Feel free to leave any comments or questions below.